Men's Ministry Program
| | | |
| --- | --- | --- |
| Our Purpose: | | To provide fellowship and a forum for Men to grow in the knowledge of Christ Jesus. |
| | | |
| --- | --- | --- |
| Our Mission: | | To train up and mentor men to become the Spiritual Leaders for their families, our church and the community. |
| | | |
| --- | --- | --- |
| Our Vision: | | That each Man is able to learn and operate in their Holy Calling. (Ephesians 1:18) |
| | | |
| --- | --- | --- |
| Our Strategy: | | To be led by the Holy Spirit in the Great Commission. Making disciples for Jesus Christ. The key elements to help direct us toward this goal are found in "WISDOM". |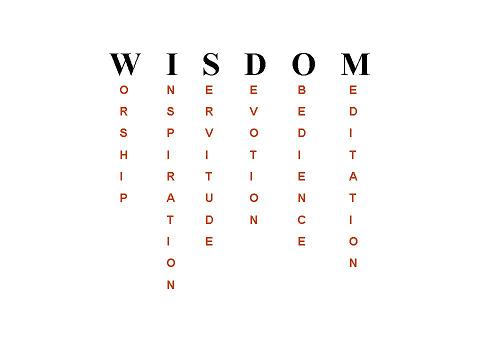 Worship (In Spirit and truth) John 4:23-24 But the hour is coming and now is, when the true worshipers will worship the Father in spirit and truth; for the Father is seeking such to worship Him.24 God is Spirit, and those who worship Him must worship in spirit and truth."

Inspiration (To others by living a Godly Life) Philippians 3:17 Brethren, join in the following my example, and note those who so walk, as you have us for a pattern.

Service (To God) Romans 12:1 I beseech you therefore, brethren, by the mercies of God, that you present your bodies a living sacrifice, holy, acceptable to God, which is your reasonable service.

Devotion (To God's direction) 1 Corinthians 16:13-16 Watch, standfast in the faith, be brave, be strong. Let all that you do be done with love. 15I urge you, brethren -- you know the household of Stephanas, that it is the first fruits of Achaia, and that they have devoted themselves to the ministry of the saints. 16that you also submit to such, and to everyone who works and labors with us.

Obedience (To God's Will) Isaiah 1:18-20 "Come now, and let us reason together," Says the Lord, "Though your sins are like scarlet, they shall be white as snow; Though they are red like crimson, they shall be as wool. 19If you are willing and obedient, you shall eat the good of the land; 20But if you refuse and rebel, you shall be devoured by the sword", For the mouth of the Lord has spoken.

Meditation (Upon God's Words) Joshua 1:8 This Book of the Law shall not depart from your mouth, but you shall meditate in it day and night, that you may observe to do according to all that is written in it. For then you will make your way properous, and then you will have good success.

Our Goals: That each man -
Comes to the knowledge of Christ.
Acknowledges his commitment to the Lord through baptism.
Lives his life as a Living Sacrifice.
Prays and worships God in Spirit and Truth.
Trusts the Lord.
Becomes responsible in giving.
Discovers his calling and operates in it through the Holy Spirit.
Shares his gift through Church Ministry.
Is able to lead a person to Christ.
Becomes the Spiritual Leader of his home.

Boy's Ministry - The Men of the Church are responsible for the Boy's Ministry. This
includes:
Leading and assisting boys in their group program.

Involvement in the group planning.

Encouraging boys to support the work of the church.

Being Encouragers and Prayer Warriors.



Special Events:
21 April 2018: Youth Outing
Anyone interested - See Sister Kim Donavan



Topics Of Discussion:
This Meeting: 16 April 2018 -- God's Dwelling Place
Scripture for Main Topic - 2 Chronicles 7:11-16
Memory Verse: "Owe no one anything except to love one another,
for he who loves another has fulfilled the law " Matthew 7:20

Last Meeting: Led by Brother Tim Cernea


Our Meeting Location/Time:
Monday Night The Monday following Fellowship Sunday at 6 pm.
Next Meeting: 14 May 2018
Location: Church Fellowship Hall in the Basement.
Point of Contact: Brother Curtis Felton, 573-586-7350 , Mail Me!

This Site is a Living Site!
Under Construction

Until Jesus Comes Back!
Are You Rowing For Jesus?